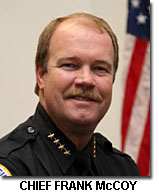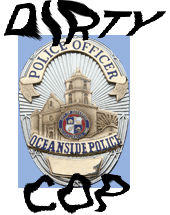 Chief Frank McCoy
Oceanside Police Chief Frank McCoy is the SENIOR DIRTY COP in Oceanside, and Chief McCoy actively obstructs all criminal and misconduct complaints, involving Oceanside Police Officers, District Attorneys, Corrupt Council Members, and all their political and financial supports.
There was no reply or follow up to any complaint delivered in writing, or delivered in public council meeting, with Chief McCoy present.
Chief McCoy thinks nothing of lying in public council sessions about criminal investigations, that never took place, and ignores the Police evidence tampering, election fraud, criminal assaults, false arrest, and intimidation of citizens that complain about police and council corruption. All complaints are suppressed, with out investigation.
As Reported By GTI News Photo:
Misconduct & Criminal Complaints against Chief McCoy are buried by Oceanside Police Internal Affairs. The Oceanside Police Internal Affairs is a round black hole called a trash can, when it comes to complaints of criminal conduct or misconduct against Oceanside police officers or district attorneys.
---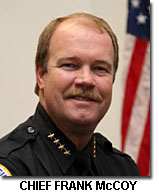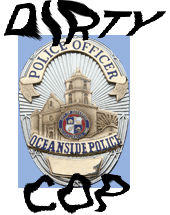 Chief Frank McCoy ---- Brenda Sue McCoy
On December 16, 2010, after a series of family disputes, Brenda McCoy, wife of Oceanside Police Chief Frank McCoy telephoned the Cypress Police and told them she need help. When Cypress Police arrived at the McCoy residence they found Brenda McCoy armed with a semi-automatic gun, and she opened fire on the Cypress Police Officers.